Celebaby: No Bouncing Baby For Beyonce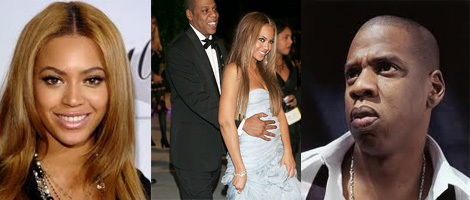 Well not yet at least!
The rumour mill has been getting itself all hot and bothered lately, with reports that Beyonce's world tour was being put on hold because she was preggars.
'Bouncy', as some call her, is married to Jay Z and when it comes to protecting the details of their relationship they can be pretty tight-lipped - both of them refuse to discuss each other in interviews.
Reports are everywhere that the couple are expecting their first child, that Beyonce is at least 14 weeks gone and my favourite quote has to be this one...
"29-year-old Beyonce was surprised to learn she is in her first trimester of the pregnancy."
I bet she was shocked too because she's not! Her mother made an appearance on the Ellen deGeneres Show to quash this latest round of pregnancy whisperings.
Tina Knowles made it very clear that Beyonce is not pregnant, not yet and went on to say, "I'm looking forward to it. [But] With all the rumours, by now I should have about five or six grandchildren! 'I'm here to clear the rumours up. The truth is that it's me, not Beyonce, that's pregnant. It's me."
And before any more rumours start...she was kidding!