FREE Competitions: Win £7,500!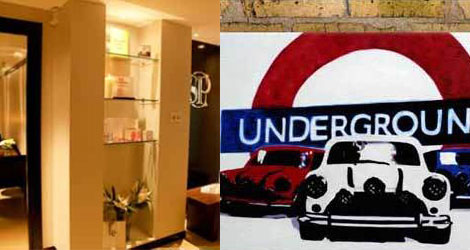 One of our PlayPennies dads recently reviewed a beast of a blender and it seems you get what you pay for with these kitchen gadgets - with this competition you'll get a Cusinart Power Blender, worth £120, for FREE if you win.
[Registration required. Answer = vitamin C]
If you like hanging BIG pictures on the wall but can't justify the expense then this competition is just for you - win £100 to spend at modern-canvas-art.com just by answering this question: The famous, but secretive, UK graffitti artist is called?
[Closing date for entries = 31 July 2010. Answer = Banksy]
I've not seen The Chase so have absolutely NO idea what's it all about - what I do know is they're offering the chance to win £7,500 and you can enter for free online! The question is "Complete the saying: A leopard can't change it's what?"
[Closing date for entries = 15 July 2010 at 10am. Answer = B - spots]
Please don't enter this competition...I want to win it! *grin* Oh...go on then! If, like me, you want to take some time out and spend it being spoiled and pampered, then here's a chance for you to win a pamper day, for two, at the impressive five-star Baglioni Hotel Spa in London.
[Closing date for entries = 26 July 2010. Answer = London]
GOOD LUCK!