Celebaby: Is Bobbi Kristina Marrying Her Brother, Or Not?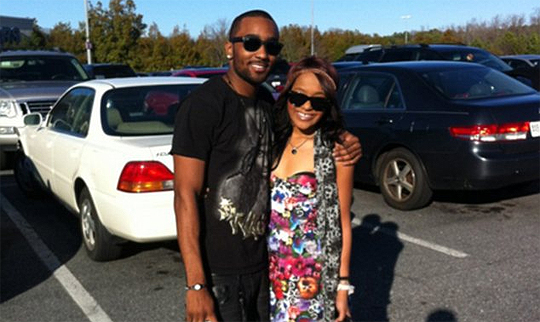 This story that Whitney Houston's daughter, Bobbi Kristina, is going to marry her unofficial adoptive brother has been all over the media this week; I must confess it has me sitting right on top of the moral fence and I wondered what you all think?
The situation is this:  When Nick Gordon was 12-years-old his father was sent to prison, his mother was unable to look after him so Whitney Houston took him into her home where he has lived, as her son, ever since; he was never formally adopted and there's no blood connection between him and the family.
It's now come to light that Nick asked Bobbi to marry him on 10 March and that she said yes.
The rest of the family are distraught!  Whitney Houston's mum, Cissy, is damning the relationship and calling it 'incestuous and wrong'.  Other members of the family are concerned that Nick's only in it for the money as Whitney left nothing to him and everything to Bobbi Kristina.
Both Nick and Bobbi clearly think differently and are rumoured to be heading off to Vegas sometime soon; I doubt it's to play a few games of Black Jack at the casino tables.
So, where's the moral line here and is there actually one to be drawn?
Not trivialising the relationship between Nick  and Whitney in any way, you could argue that, technically, he's just been a lodger in the Houston household for the last seven years - so surely there's no moral reason why he and Bobbi shouldn't get married.
He may well be trying to bag himself a secure future, but LOADS of people do that.  There's no official or legal relationship between the pair of them - he's not a step-brother by marriage and not an adopted brother by law.
I can see why the family are worried but is there really anything ACTUALLY wrong in the two of them getting married?
Opinions on virtual postcards please; I'm intrigued!