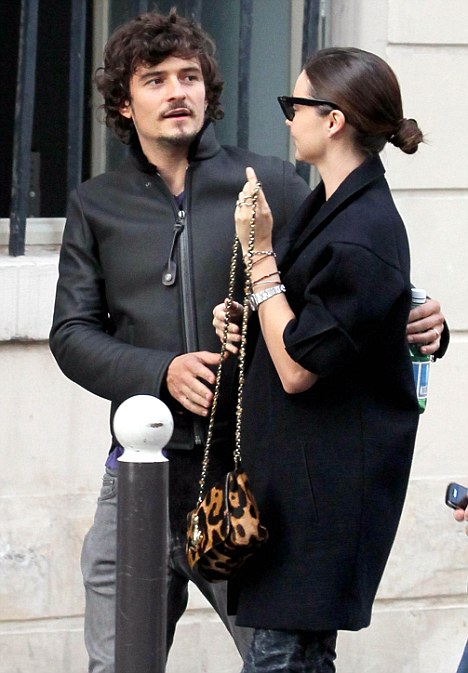 It's NOT fair!
Just look at Miranda Kerr aka Mrs Orlando Bloom - six months preggars and can STILL wear skinny jeans!!!
OOOH, I've just had a thought...maybeee they're size 16 skinny jeans; what do you think? Clutching at straws...? Yeah, I thought so.
So, Mr and Mrs Bloom have been spotted out and about in Paris, with Orlando doing the protective expectant father thing of shielding the bump from dangers such as low flying (hideous) animal print handbags.
The couple got married in secret back in July and then announced afterwards that Miranda was already four months up the duff.
I wonder if they'll do the, almost, obligatory glossy magazine 'happy families' photo shoot...?
I quite like Orlando Bloom, he seems pretty inoffensive and I don't know much about Miranda other than she 's still wearing skinny jeans whilst six months pregnant.
In fact ANYONE who can wear skinny jeans ought not to be allowed out in public quite frankly!
I have to content myself with the fact that she looks somewhat demonic in this photo and Orlando Bloom looks terrified - it's amused me and made me feel better about Mr and Mrs Perfect in Paris!