Celebaby: Birth Almost Kills Amanda Holden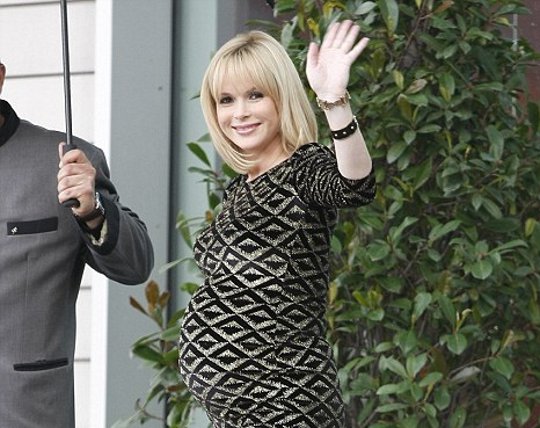 Yesterday it was reported that Amanda Holden had been in hospital under observation since Monday.  She checked herself in and as a result had to miss filming in Blackpool for the new series of Britain's Got Talent (mind you with some of the acts that audition, you could be forgiven for thinking otherwise!).
Friends, speaking about her hospitalisation said, "She went in under her own steam. She was kept in hospital under observation on Monday night and is staying at least another night."  
It all sounded purely precautionary until very early this morning, when it was revealed that Amanda had given birth, come perilously close to death due to massive blood loss and was in intensive care!
Honestly, how much trauma and heart stopping moments can one family have when it comes to having children?!  Please - God, the Universe, whoever and whatever you choose to believe may be 'out' there - I think that's enough 'testing' for this family now, don't you?
I'm sure you'll all remember when the harrowing news broke that Amanda's unborn son had died at 7 months gestation, with doctors left clueless as to why as he was physically perfect.
I've had my fingers crossed since Amanda announced she was pregnant again back in August, but MY goodness it never occurred to me that my fingers would be crossed for her life.
The fabulous news is that Hollie Rose arrived weighing 6lbs 1oz, is fine and healthy and that Amanda's condition is now described as being stable with medics saying she'll make a full recovery.
So we can breathe a cautionary sigh of relieve for Amanda and her family - I might just keep my fingers crossed a little longer, just until mum and baby are safely back home with the rest of their nearest and dearest.
CONGRATULATIONS Amanda!