Celebaby: Things Go Belly Up For Natalie Cassidy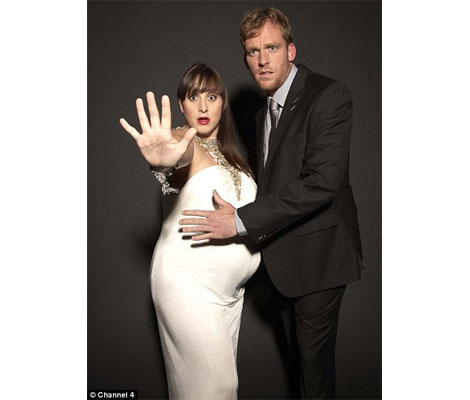 Whilst Natalie Cassidy post-baby bump has gone down, her love life has gone belly-up!
Poor Natalie; just when it seemed that she had everything all sorted and settled.
She's back to a slim size 10, her career looks to be in good shape too and she was engaged to be married and in her own words 'blissfully happy'.  Now reports in the papers confirm that her fiancee, Adam Cottrell, has been arrested and charged with two counts of assault by beating and two counts of criminal damage.
Apparently he completely lost control during a row on Sunday night, he started smashing furniture and then got physical.  He left their family home in Hertfordshire and Natalie called the police.
This sort of thing makes me so cross; how DARE he!  I don't care what provocation there might have been, there's just no excuse for lashing out and hitting someone - whatever your gender.
Their daughter, Eliza, is eight months old now and Natalie is, of course, said to be devestated by what happened at the weekend.
A friend, has said, "Her main concern is the welfare of her daughter and, for now, she just wants to keep a low profile and get on with her life until this has all been resolved. She doesn't know what the future holds for herself and Adam."
Whatever it is, I hope Mr Cottrell is suitably punished by the magistrates when he appears before them on 31 May.