Celebaby: Baby Number Two For Jennifer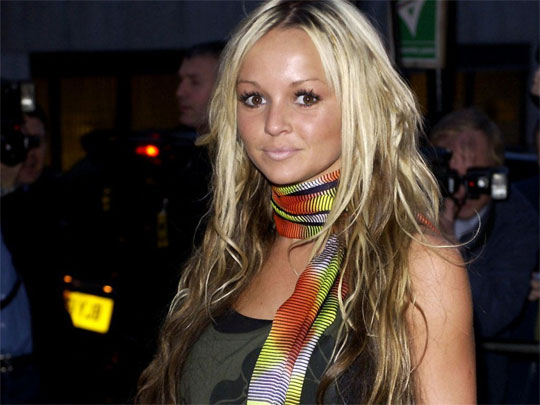 ELLISON, not Anniston!  My goodness that would have been quite something wouldn't it - having baby number one without anyone noticing.
Earlier this week, Jennifer Ellison announced that she is five months pregnant, already, with her second child.  SEE!  This is what I was talking about on Thursday - some celebs are choosing to keep their pregnancies under wraps until they really can't hide their bumps any more.
Jennifer is currently starring on the West End in Singing in the Rain (more like Singing in the Snow today!), posted this on Twitter:
My little babba has not stopped dancing and kicking me all night on stage! Must know the news is out ha ha!

She's not planning to slow down, or take huge amounts of maternity leave, it's going to be business as usual for as long as possible beforehand, and then as soon as possible afterwards.

I'm just getting on with life. The new baby won't change anything - he or she will just be a new addition to our family. I'm going to work as long as I can and go back to work as soon as I can. I'm staying active by doing 10-20 lengths in the pool and walking.
Now, here's the interesting part of the story, and rather blows my 'keeping schtum' theory, at least in this instance.
I didn't even know I was pregnant until four weeks ago, and I'm almost five months now. I can't believe I'm having another baby in July - it's been a massive shock. We'd both just come to terms with the fact that we probably weren't going to be having another baby any time soon - and now we're getting ready to do it all over again.

Jennifer had been told that, due to ovarian cysts, it would be highly unlikely that she'd be able to have another baby - little miracles hey, I guess they do happen!