Celebaby: A Baby Girl For Lily (?)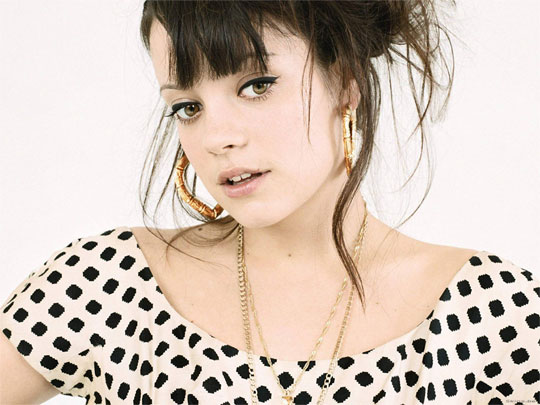 Whilst there hasn't been any official confirmation, the media is awash, this morning, with news that Lily Cooper (Lily Allen, for those who still haven't got their heads around her married name) gave birth to her second daughter on Tuesday morning - her name is reported to be: Marnie Rose.
Lily is an prolific tweeter, and I seem to remember she tweeted about Ethel's arrival pretty sharpish, so it's intriguing (I think) that there's no news of the baby's arrival on her Twitter account yet - although she did mention a few days ago that she was eating curry to try and get labour going (just sounds like a good excuse to eat curry to me!).
SO, the press are relying on the words of a 'pal' who spilled the baby beans to The Sun (I do wish these sources, friends and pals would choose more upmarket publications to gossip to):
Marnie is a real cutie. Sam and Lily are ecstatic about adding another girl to the family. A little sister for Ethel is brilliant news to lift the January blues for the family
Apparently, the name Marnie has been taken from Alfred Hitchcock's 1964 film Marnie.  I have to say, I like it more than I like the name Ethel - that just makes me think of that batty old character in EastEnders back in the day, and Mildred's arch rival in The Worst Witch books!
Now we just wait for official confirmation, then we can send our congrats and say thanks for another baby safely delivered.