Celebaby: Alanis Morrisette and Dannii Minogue
*WARNING* This Celebaby post contains what is, possibly, THE most cute father and son photo ever taken *WARNING*
In today's Celebaby we finally get to see Alanis Morrisette's new son and Dannii Minogue confesses she's ready for baby number two.
Alanis Morrisette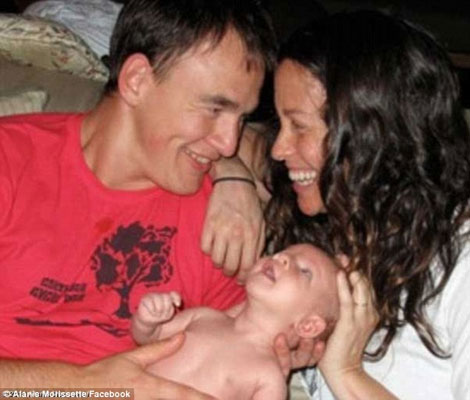 I say new son, Ever Imre was actually born on Christmas Day but the family have hardly been since, turned down a huge glossy magazine offer for photos and chose, instead to stay at home and get to know their son; good for them.
Alanis has instead chosen to show her incredibly gorgeous little boy to the world by posting a family snapshot of her, Ever and her husband, Mario 'MC Souleye' Treadway on her Facebook page.
Now, about that Father and Son shot I was talking about...if you haven't just gone 'aaahhhhhh!!' then please check your pulse!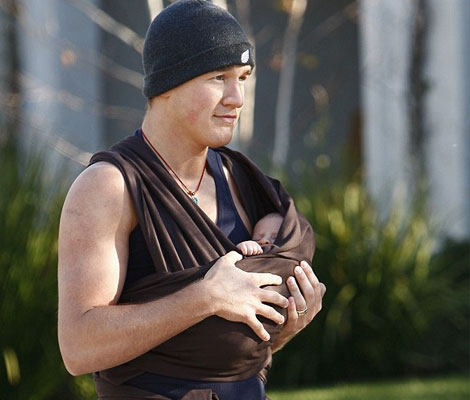 Danni Minogue Ready For Round Two
How can Dannii Minogue's son, Ethan, be six months old already?  I mean, I know time's going by fast but not THAT fast surely!
She's recently confessed to the Daily Telegraph that she's ready for another baby, is feeling VERY clucky at the moment and totally loved being preggars,
I'm actually clucky right now. If I could freeze-frame one point in time it would be being five to six months pregnant. I love the belly - I want to be like that always.
Rather her than me, I looked shocking when I was pregnant and oh! I'd never be able to sleep on my front again...forget that!