Celebaby: Beyonce Shares Blue Ivy Snaps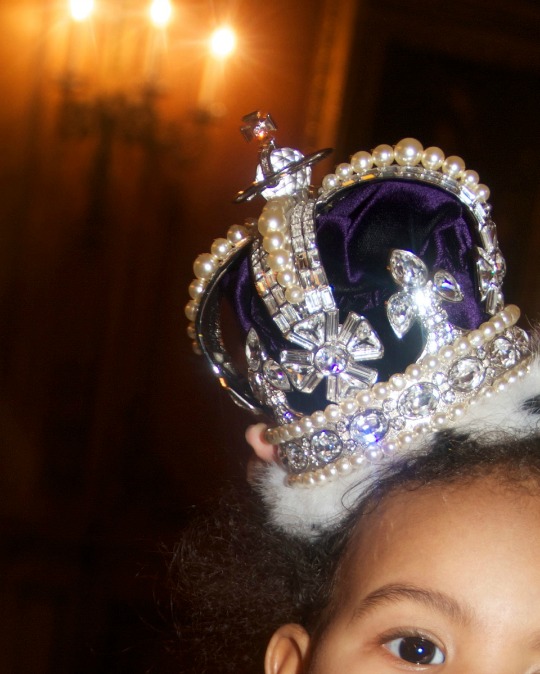 Proud mum and diva Beyonce Knowles has posted yet more cute snaps of her daughter Blue Ivy on her Tumblr page. This time the tot is wearing a miniature crown. Well, she is the daughter of pop royalty after all.
In a recent interview with Australia's The Project, Beyonce said of her daughter's reaction to her starring role as Queen Tara in the children's movie, Epic:
"I showed her a few of the scenes. She's still young, so her attention span is about 20 minutes, but she did see it. She was like, 'Wait a minute. That's you!' So I think she figured it out. She seemed to be impressed."
As if she's not busy enough with this little Princess, Beyonce's world tour also kicked off last weekend with a sell-out show at the Staples centre in Los Angeles.