Celebaby: Gisele Bundchen Practises Baby Yoga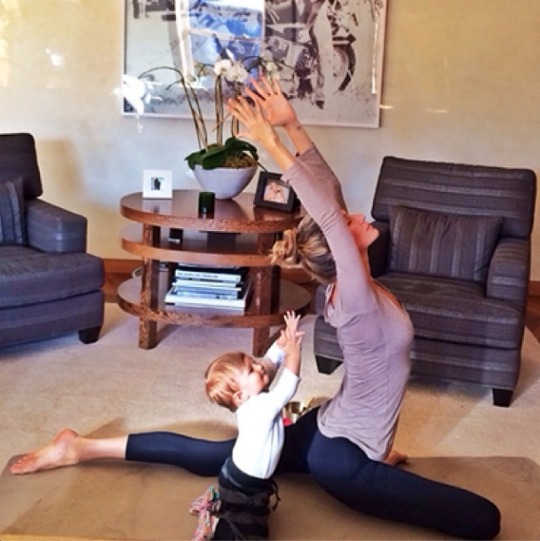 Is this just the cutest celebaby snap ever, or what?
Brazilian supermodel Gisele Bundchen posted this snap to her Instagram page, along with the caption:
"Thank you auntie Fafi for capturing this special moment." 
The Huffington Post reports:
"A photo of Gisele Bundchen and her baby girl, Vivian, practicing yoga together gives adorable meaning to the phrase, "Like mother, like daughter." Bundchen posted a candid photo of herself and 11-month-old Vivian Lake sitting side-by-side as the supermodel did some daytime yoga. In the photo, the 33-year-old can be seen with her arms stretched upward, head tilted back and eyes closed. The little girl is smiling wide as she reaches up to the sky, attempting to mimic her mama's pose."
Pretty darn cute.