Celebaby: Kim Kardashian Shows Off Baby North's Designer Wardrobe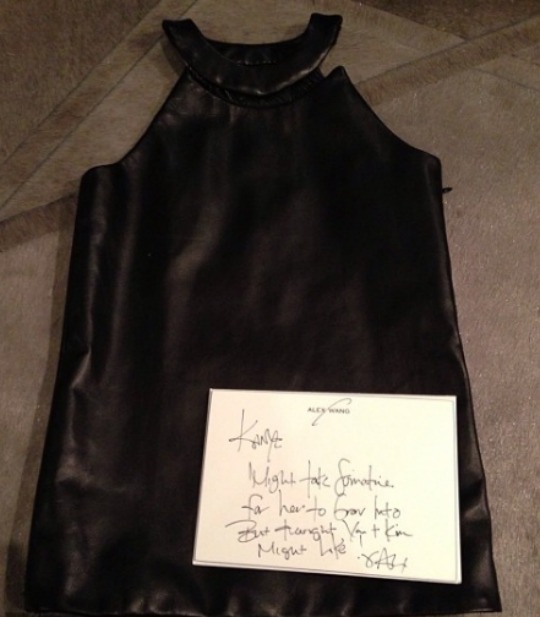 It seems Kim Kardashian and Kanye West picked up quite the haul of designer baby garms during their recent visit to Paris Fashion Week.
This week Kim tweeted a series of snaps of the various items of designer clothing that the famous couple were given for their daughter North.
Kim wrote:
"This is so 2 die!!! Thank you Alex! can't wait for North to wear this! #AlexanderWang"
Among the items now hanging in little North's wardrobe are a Vera Wang dress, Celine jumpers and pumps, Lanvin dresses and a Givenchy t-shirt.
So does anyone else question the wisdom of putting a toddler in a designer dress? Frankly I just can't fathom why anyone would commit such an act. Even if money was no object and I could afford to dress my kids in the most sought-after designer labels I just don't think I'd bother.
So Kim, if you're reading, I'd get on ebay and flog those togs. Then splash your spoils on designer frocks that won't end up covered in Weetabix.