Celebaby: Tragic Loss For Sylvester Stalone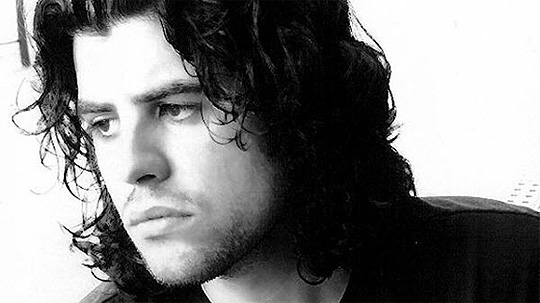 WHAT is going on in the land of celebrity parents?!  Last week Usher's step son suffered a fatal head injury that has ripped through the hearts of the family and all involved.
Then late last week news broke that Sylvester Stallone's eldest son, Sage (36), had been found dead at his home following what looked to be a drug overdose - what those drugs were and whether it was deliberate or accidental still remains to be seen.
Sylvester has released a heart wrenching statement to the media, asking for the rumours to stop and for his son's memory to respected...
"This agonising loss will be felt for the rest of our lives.  Sage was our first child and the center of our universe and I am humbly begging for all to have my son's memory in full left in peace.
When a parent loses a child there is no greater pain.  Therefore I am imploring people to respect my talented son's memory and feel compassion for his loving mother Sasha."
However, speculation remains rife; close friends, family and colleagues are stunned and cannot believe that Sage would take his own life or that he was taking drugs.
His friend and lawyer, George Braunstein, flatly refuses to accept that this was anything more than a terrible accident...
"He was very creative, energetic and very full of life. We were just joking about how he was going to get married and have a fun marriage.  There was nothing dark or depressing, no problems, certainly no financial problems."
But police who arrived at the scene, and claim that Sage could have been lying dead for up to a week, say that his bedroom was a disgrace and littered with empty cans and cigarette butts - funny, they don't say what those cans had once contained.
George Braunstein claims, "I never knew him to drink alcohol. I never saw him take drugs. I never knew of anything like that at all.  I'm going to wait to see what the coroner says. I think it was either natural causes or a terrible accident. I don't think it had anything to do with drugs, he wasn't that kind of guy. He wasn't anyone trying to take his life."
Whatever the true circumstances are, the fact remains that a young man is dead and another two parents have lost their child; I daren't even begin to imagine how that feels.