Celebaby: Septicaemia Shock For Lily Allen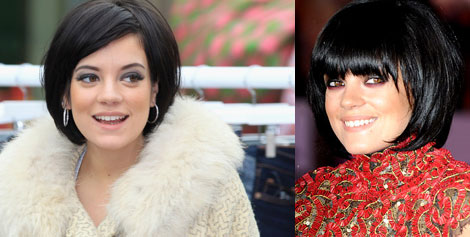 It's all too easy to forget that people who live in the public eye are STILL people, just like you and me, underneath all the glitz, glamour and money.
So if your heart doesn't go out to young Lily Allen then it must be made of stone.
Maybe it's because I'm  more than a decade older than Lily's 25 years that makes her seem so little and young, and I must confess to feeling more than a bit 'mummsy' and protective towards her at the moment - which is most odd, because I'm not like that at all!
Following the devestating news last week,  that she and Sam had lost their unborn baby son at six months, Lily was rushed to hospital on Friday night, where she remains to be treated, with Septicaemia.
This is a blood infection which can kill within 48 hours if it's not caught in time; I know someone who's had it and the speed of its onset can be utterly terrifying.
Lily's spokesperson has issued the following statement
She is responding well to treatment and her condition continues to improve. Lily thanks everyone for their messages of support and again asks that she and partner Sam Cooper be left alone while she recovers.
By all accounts, Septicaemia is not uncommon following a miscarriage.  There is also the increased risk of infertility following such tragic events - for a young woman who has never made any secret about her overwhelming desire to be a mum, these are black times.
I wish I had a magic wand and could make it all better for her, I really do.