Celebaby: Peter Get Royal Invite and No More Twitter For Kym Marsh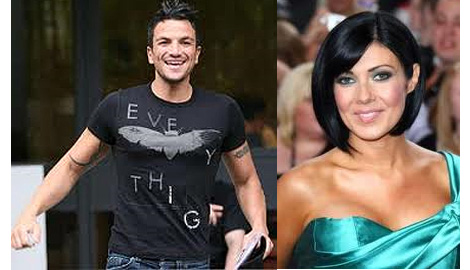 Former Celebrity Dad of the Year has reportedly been invited to the Royal wedding at the end of April!  How very bizarre, I've never seen any hint that 'Peader' was 'bezzie mates' with Wills or Kate.
A couple of things I think we can pretty certain of though is 1) his ex-wife Katie Price won't be invited and 2) she'll be hopping mad about that he has been.
Twitter has become the celebrity social networking method of choice. They're all at it and the vast majority of the planet lap up everything their fav' celeb' has to say, from the breaking news to the inane 'just got up...URGH'.
Kym Marsh, however, has gone the other way and deleted her Twitter account.
Tweeting that she didn't feel BBC's Waterloo Road should have won the 'Best Drama' award at the National Television Awards last week, rather upset fans of the show and they took to her Twitter account en masse!
Hollyoaks actor Gerard McCarthy explained all on HIS Twitter account (where else!?)...
"Guys, just spoke to Lady Marsh... All is fine. She just decided to delete her account due to the NTA fiasco & people being nasty to her (sic). She is pregnant & her number one priority is her baby so it's really not worth letting a handful of idiots cause her unnecessary stress."