Celebaby: Kate Hudson and Danielle Lloyd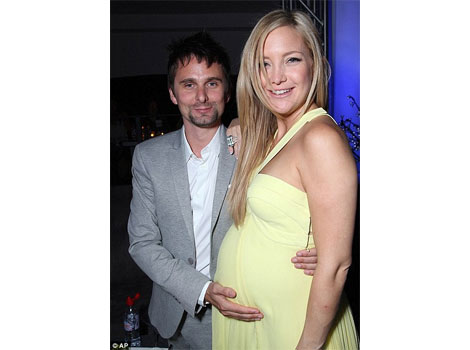 Babies are arriving all over the place; we knew July was going to be busy.
Kate Hudson and Matt Bellamy
Kate Hudson, Goldie Hawn's daughter, gave birth to her son on Sunday evening - I wonder if he and Harper Beckham will have joint birthday parties...?
There's no news on his name yet but he's Kate's second son and first with her fiancee Matt Bellamy (the front man of the band Muse).
If we take comments Kate made to Marie Claire earlier this month, literally, and Matt's up for it, then we could see lots more little Kates and Matts running around.
"I love being pregnant!  Gosh, I could be pregnant all the time," she said.
Danielle Lloyd and Jamie O'Hara
I don't really know who Danielle Lloyd is or what she's famous for - she's a model apparently and engaged to Wolverhampton Wanderers player Jamie O'Hara - but she's been popping up all over the place over the last year or so.
She was due to give birth to her second baby in September but he arrived yesterday some 10 weeks early, weighing just 4lbs 4ozs.
Danielle took to Twitter asking everyone to pray for her little boy.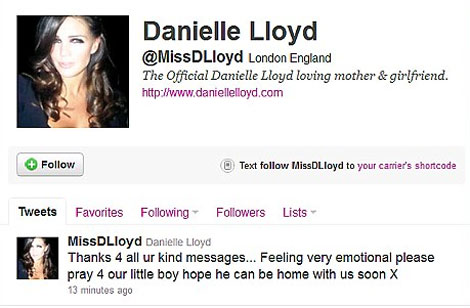 This is the couple's second son; Danielle fell pregnant with this new baby when Archie was just four months old.
Fingers crossed the staff on the Special Care Baby Unit can pull him through these tricky early weeks.