Celebaby: That 'It'll End In Tears!' Prediction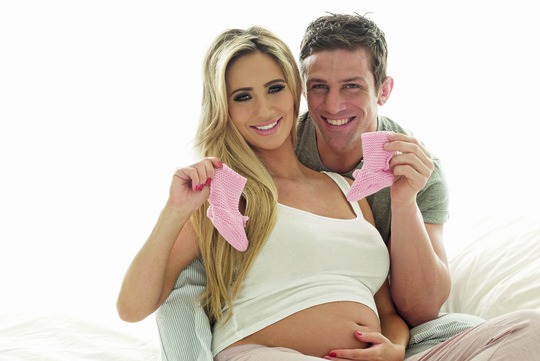 Poor Chantelle Houghton!  The words, "It'll all end in tears!" that she's heard goodness knows how many times since she got together with Alex Reid, must be ringing in her ears right now!
Well, if you believe the reports in the press that fiancee Alex Reid has been sending private tweets to another woman on Twitter that is.  And I suppose it might not have been as bad if it hadn't been to the girl who won his ex-wife's talent scouting show.
Amy Willerton (19) won the model search but the whole deal has subsequently turned very sour, with stories being sold and Katie's PR people issuing statements left, right and center (Pedder Andre will be getting in on the act next, you mark my words!).
According to Alex's 'people' he's simply been sending messages of support to Amy; you can just imagine the slagging off and backstabbing bouncing backwards and forwards in THOSE direct tweets can't you!
But, as you can imagine, the whole revelation has left Chantelle rather upset!  I would be too - if Alex wanted to show Amy some moral support as 'one who's tangled with Katie P and come off worse' then why not do it in public?  He does almost everything else in public!
What really seems to have 'done it' is the fact that one message Alex sent was signed off with an 'x'; all the fuss has prompted Amy to post a tweet saying there's nothing to anything and nothing going on...
"Just to confirm I've never met @Only1AlexReid ... My only message to him was to congratulate him and Chantelle. #sillystory"
Much as I cannot identify with Alex or Chantelle on any level (phew!) I do rather hope this really is a nothing 'something' that's been blown up by the press to take up column inches.
I hate the idea of anyone being pregnant and feeling their relationship and future is under threat and let's not forget the baby!  The poor little girly's already got enough on her unborn plate to face as it is!