Celebaby: Is Beyonce Preggars Again?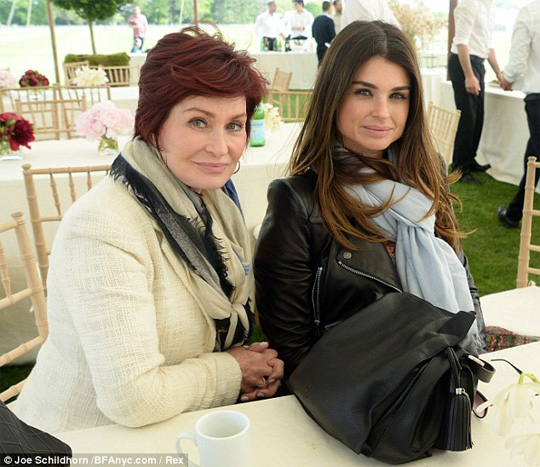 Before I go on to tell you about the latest Beyonce pregnancy rumour, I want to quickly ask you something: did you know that Jack and Kelly Osbourne had a sister?!
I didn't, until I read an article that featured a picture of Sharon with her other daughter, Aimee.  She's stunning don't you think? And, it turns out, opted out of appearing the Osbourne's reality show.  I think it's very cool that she had the courage to say no, when the rest of the family were in.
Apparently she's fiercely protective of her privacy and has only ever really had this to say about it all: "Mum was hurt and we definitely had a tough time with disagreements. I'm more reserved and my private life is very important."
Anyway - the 'hot' baby news of the moment is that Beyonce is, supposedly, pregnant again.  She's not said anything, neither has hubby Jay-Z, or any of their 'people', but numerous sources close to them both have reportedly spilled the baby beans to The New York Post.
So, of course, all the pap shots are being closely scrutinised for signs of a baby bump, and the merest hint of roundness is sending the rumour mill into a spin.
Then there's the 875.90 Euro Nandos bill - which was bought for everyone after a show in Dublin, but that MUST surely mean that she's craving spicy chicken and IS therefore preggars! I mean, it couldn't just mean that she bought everyone Nando's because that's what everyone wanted...could it?  NOOOO, buying Nando's = pregnant.
Well, you know what? If she is, then we'll find out in due course.  And if she's not...we'll find out in due course too.