Celebaby: A Christmas Truce For Jordan and Peter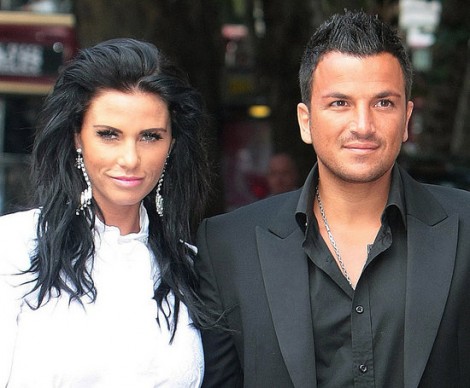 Yes I know this is about Jordan AGAIN, but every so often I read something positive from the Price/Andre camp that makes me see a glimmer of hope for their kiddies.
Christmas can be tough if you're juggling two families when you're NOT an attention-seeking media hungry individual.
But Jordan's latest statement that she's taking the kids out of the public eye and her claim to want a 'normal childhood' for them, seems to be backed up with the news that she and 'Peader' are going to spend a few hours together, as a family, with the kids!
One of those useful sources was quoted in the Daily Star as saying,
"The children are now at an age when they are fully aware of what is going on, so for their sakes Kate and Peter have decided to put on a show of union.  It's been a tough year for them both, but they are determined not to ruin Christmas for the kids. They will both be on their best behaviour."
Call me old-fashioned, but shouldn't they be on their best behaviour as far as the kids are concerned anyway?!
It does take both sides to be willing to remain a strong 'family unit' when it comes to anything to do with children, but it's not impossible.
Perhaps this is a turning point...?  Or perhaps this will be more like the World War One Christmas Truce, with the gloves coming back off after all the mince pies have been eaten and the wrapping paper thrown away.
Fingers crossed for 5-year-old Junior, 3-year-old Princess Tiaamii and 8-year-old Harvey, that it's the beginning of happier times!