Celebaby: Selena Gomez Shows Off Baby Sister Gracie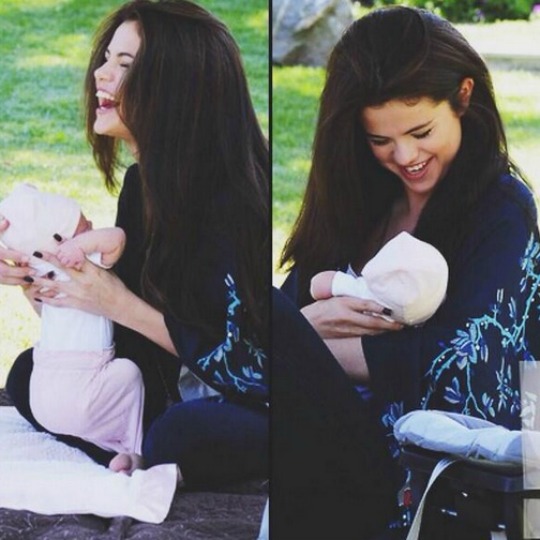 Selena Gomez has been showing off her baby sister via her Twitter account.
The American singer and actress posted a link to pictures published by E! News which show her playing with Gracie Elliott, her brand new baby sis. Gracie, who is Selena's only sibling, was born on the 12th June.
You'll find more E! pics of the proud sister here.
E! reports that Selena's mother and step-father visited her at work in Malibu, and quotes an eyewitness who claims:
"Selena ran out of the studio door as fast as she could when she realized her mother brought the baby...She was so excited to be a big sister."
The eyewitness added:
"Selena loved taking selfies of her and the baby. After each shot she showed her mom... she got the photo she wanted on the third try."
Pretty cute, no?