Celebaby: Sheryl Crow Adopts and Mums Over 40
Today, in Celebaby, Sheryl Crow announces her exciting baby news and we look at those celeb' women becoming mums over 40.
A new addition for Sheryl Crow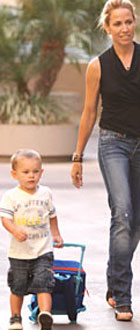 Not to be confused with Cheryl Cole... actually, there really is no comparison is there, Sheryl Crow keeps herself well out of the limelight unless it's work-related...
In a very understated note on her blog she posted the following announcement:
"Hey Everybody!
I have some exciting news to share with you guys-Wyatt has a new little brother! Levi James was born April 30th.  Just wanted you all to be the first to hear the good news!
Love,  SC"
Sheryl (who's 48 now - WOW, I hope I look as awesome as her when I'm 48!) adopted Wyatt back in 2007 and we wish the expanding Crow family all the very best.
Pregnant and over 40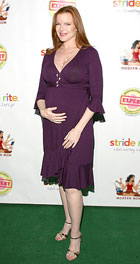 I'm still enough years away from 40 and by the time I get there my kids will be 19, 18 and 8 years old.
The thought of starting ALL over again post-40 fills me with absolute horror; I've done my bit for the continuation of the human race, now it's over to you guys.
Celebrity women who clearly don't share my horror abound in number!  I wonder if it makes a difference being able to afford an army of people to DO things for you....?  You don't even want to see MY 'to do' list for today!
So who else has embarked on this post-40 motherhood malarky?
Well, Kelly Preston (47) for one (aka Mrs John Travolta) and we featured their breaking baby news a couple of weeks ago.  After five failed IVF attempts  and a miscarriage, Celine Dion (42) has successfully conceived twins with her husband Rene Angelil (68).
Halle Berry was 41 when she had Nahla back in 2008, Nicole Kidman was 40 when she had her first biological child (Sunday Rose) also in 2008, Jayne Seymour was 44 when she gave birth to twins.
Desperate Housewive actress Marcia Cross was 44 when she had twin girls, Susan Sarandon had her youngest child when she was 45, actress Holly Hunter was 47 when she had twins.
What's with all the twins?!!!  Well, if that's not enough to put you off having kids at plus 40 then I don't know what will!
I still won't be doing it, I intend to be looking forward to the teenager flying the nest when I'm in my 40s  not adding to it!