Celebaby: It's Oh So Quiet!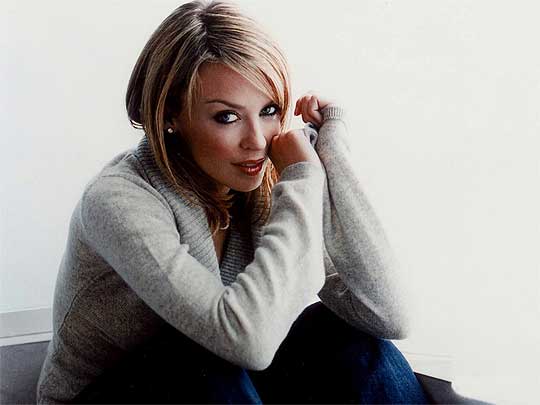 Quiet and/or tedious - the celebrity baby world is either one or the other, or both, at the moment!
There's really nothing interesting going on; all celeb' parents are behaving themselves or churning out the same 'woe is me' stories in magazines and during TV interviews (Chantelle - yes, we know you're upset and on your own, but be grateful for the early, and lucky, escape!!).
Kylie Minogue has been speaking, again, about her desire to have children - she's 44 now and says, and I quote, "having kids would be marvellous!"  Well, Kylie, unless you're going to go down the IVF or surrogate route, you'd better hurry up!  I can't help but think she'll be one of those women who just never quite 'gets round to it'.
Do you remember Nell McAndrew?  I remember her name and recognise her face but, for the life of me, I can't remember what she was 'famous' for before she decided to take up running marathons - I have a feeling she was a model of some sort (FHM covers are appearing from the depths of my mind), don't feel the need to enlighten me, I really don't care that much.
Anyway, she's announced that she's preggars with baby number two and to keep fit she's running six miles a day and going to the gym twice a week.
"A lot of people say to me "Should you be doing that?" They're concerned, but there's no need because my body is used to doing a lot of exercise.  To me it doesn't feel very much because I used to run 90 miles a week – twice what I do now."
Take THAT all preggo celebs, who's only form of exercise is raiding the fridge on an hourly basis; Nell's new baby is due in March.