Celebaby: Perfect Father's Day Timing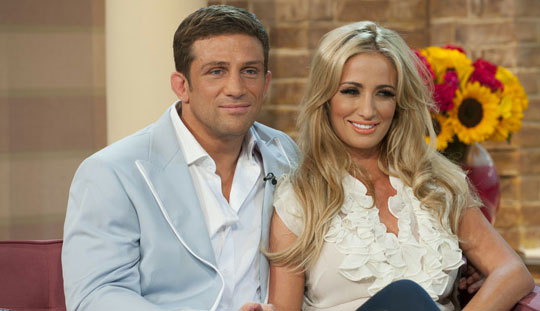 Alex Reid and Chantelle Houghton's baby daughter has already figured out how to earn the maximum number of daddy brownie points - make your grand entrance into the world on Father's Day!
She'll never have to try and top that Father's Day gift again and Alex, for all of his general 'Alexness', is understandably thrilled.  He took to Twitter on Sunday, announcing the arrival of his daughter to the world (well, those who follow him on Twitter at least)...
"I'm delighted to announce the arrival of my beautiful baby daughter early this morning. Both mother and baby doing well. This really is the most amazing day ever for the 3 of us. Life isn't good,it's great. I love my girls so much. Happy ecstatic fathers day! X"
There aren't any other details as yet, such as names or birth weight, and love them or loathe them you can't help but be glad that mother and baby are doing well AND hope that maybe, just maybe, things will all turn out okay.
Of course that won't make for much media coverage and when your celebrity is for doing not much else other than finding yourself in the papers due to life drama, I'm not brimming with confidence for a 'happy ever after'.
But stranger things have happened - you never know, maybe they'll quit the dodgy z-list celeb' circuit and become Mr and Mrs Normal...like I said, stranger things have happened!