Celebaby: Kelly Osbourne Proud To Be Ozzy's Daughter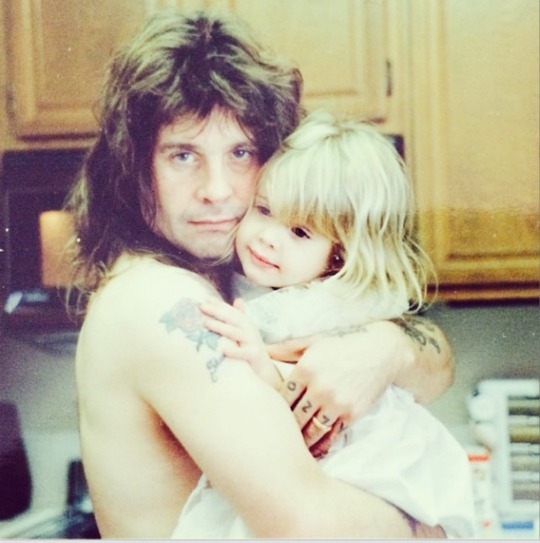 Kelly Osbourne took to Instagram to congratulate father Ozzy on his 65th birthday.
Kelly shared this cute snap from her childhood, along with the caption:
"Today is my Dadda's birthday! Happy birthday Dad I am so proud to be your daughter! I love you sooooo…"
The Daily Mail reports:
"While the birthday was a big one for Black Sabbath rocker Ozzy, meaning that in the UK he can get a bus pass, he wrote on his Twitter page that he didn't want presents but instead encouraged fans to donate money to Britain's Royal Marsden Cancer Charity."


"He tweeted: 'I'm using my bday to raise money for @royalmarsden! Give a gift and donate to help cancer patients here http://shrd.by/A8Ttyn.'"

"Ozzy previously revealed that he was stunned he has survived for so long, describing himself as a 'medical miracle' after surviving decades of substance abuse."


"He said: 'Every time I have a medical, they say, "There is nothing wrong with you", and they are shaking their heads as they do it.'"

"However, Ozzy added: 'Mind you, I tell my kids that they have to be careful nonetheless. I don't want them thinking they can do whatever because they've got some Osbourne gene that makes them superhuman.'"
Happy Birthday, Oz!