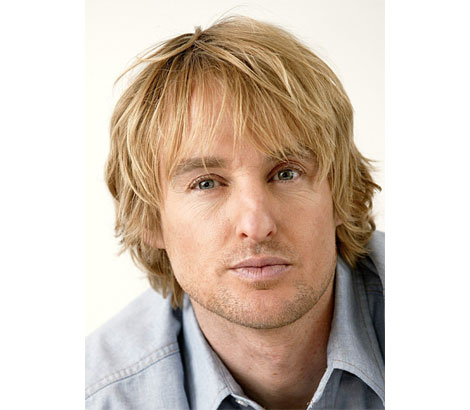 I have to confess I really like Owen Wilson, he makes me laugh.
He became a dad for the first time last month and, along with his girlfriend Jade Buell, called their son Robert Ford Wilson.
However, they don't call him Rob, Robbie, Bob, Bobbie, Bert or any of the other permutations of Robert, they call him Ford instead.
Nothing wrong with that at all, it reminds me a bit of Harrison Ford for some reason, but Owen has confessed that this decision could cause some amusement in the future...
"It does occur to me at some point, probably, when he's a little boy and he'll be fidgeting and I'll have to get him to do his homework... I'll be like, 'Ford! Focus!" it doesn't take much to make me laugh, but that comment really had me giggling rather a lot.
Speaking to Jay Leno on his 'Tonight Show', Owen also told how his newborn son is a bit of a scene stealer...
"He's so cute; he becomes a little scene stealer when he comes in the room... He's like Steve McQueen in Magnificent Seven where he didn't have a lot of dialogue - you just gave him the camera and he could hold the screen. I feel like Ford is heading in that direction."
And when asked whether Robert, sorry, whether Ford was displaying a personality yet, Owen had this to say...
"Well, he's not a wonderful conversationalist at this point but he doesn't have to be."
Nope all he has to do is look cute and steal the limelight from his dad *grin*