Celebaby: Caprice's Double Baby Boy Joy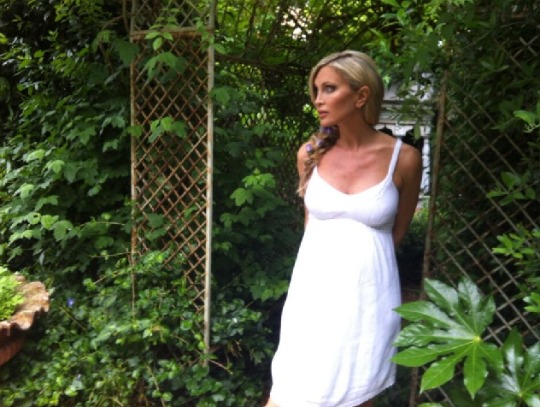 Caprice Bourret has been making headlines again over the recent arrival of her baby boys.
The model hired a surrogate mum to carry her child, and promptly conceived naturally a few weeks later, so she's now the proud mum to two babies, born within weeks of each other.
The Daily Mail reports:
"Born almost a month apart, this little band of brothers, these scrumptious munchkins, are nearly — but not quite — twins. Jett and Jax are the miracle babies Caprice Bourret thought were beyond her, the family she believed she might never have. Following a miscarriage and three failed IVF attempts, she was told by fertility doctors last year that it was unlikely she would ever have a baby of her own.  With the help of a Californian fertility agency, they hired a 'gestational carrier' to give birth to their biological child. This is a process in which Caprice's harvested eggs were fertilised by Ty, then checked for any chromosomal abnormalities before being implanted inside a surrogate."
The papers report that Caprice won't let anyone, including her babies, know which one was carried by the surrogate mother. Both children are genetically and biologically her own, so she says she doesn't want the children treated differently, and will explain to them the unusual circumstances surrounding their births when she feels the time is right.
"The way I look at it, I just had a babysitter for one of them," she told the Daily Mail.
That must have been one expensive babysitter!