Celebaby: More Bumps Than Buses!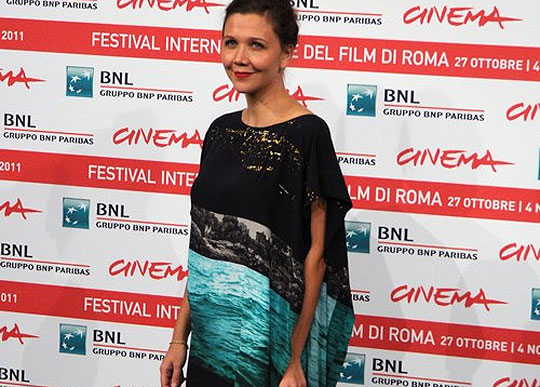 Celebrity bumps, it seems, are rather like buses - you wait for ages and then they all turn up at once.
We've had quite a few celebrity baby arrivals this year and next year looks set to be no different - we've got Beyonce on the boil, Jessica Simpson too and Hilary Duff is also expecting, along with Amanda Holden (I still have my fingers firmly crossed for her) and now we can add Maggie Gyllenhaal to the list of celebrity mums-to-be.
Maggie and husband, Peter Sarsgaard, already have five-year-old daughter Ramona and it's reported that she's six months gone already (Maggie, not Ramona!).
A friend spoke out to Life and Style magazine recently, saying, "She's thrilled to be pregnant! She and Peter have wanted another child for a while. They're very happy that they'll have another baby in the house soon."
There's been no official word from either the Gyllenhaal or Sarsgaard camp, so how thrilled they must be that a friend has dished the goss' on their behalf!
There were rumours a couple of weeks ago that Jessica Simpson was in the process of signing a deal with Weight Watchers so she could make a very public 'snap back into pre-pregnancy shape' with their assistance.  However,  another one of those handy 'source' people has told E! News that there is NO DEAL with Weight Watchers.
Hilary Duff has revealed that she's expecting a little boy - she dished that bit of baby news on the Ellen de Generes Show - and has discovered the delights of parent parking at Babies R Us; it's the small things that keep expectant mums happy!
Other than that - it's all quiet on the celeb' baby front - I'm waiting for pictures of Mariah's twins dressed up as Santa's little helpers to emerge, that can't be far away!