Celebaby: Laura Linney Gives Birth To Baby Boy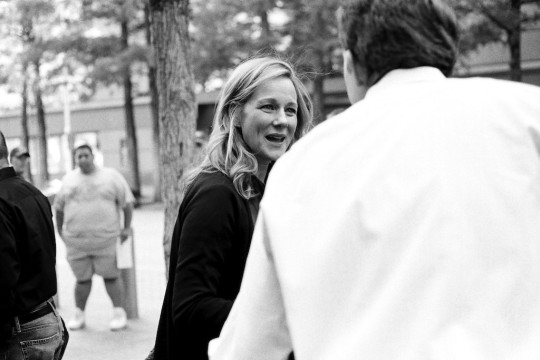 Somehow we missed the news that actress Laura Linney, 49, has given birth to her first baby.
The news was announced last month, when representatives for The Truman Show actress confirmed  that she had welcomed a bouncing baby boy.
Linney recently won an Emmy for best actress for her role in The Big C.
People magazine reports: 
""Mother and baby are happy and healthy," Laura's agent told PEOPLE Magazine."
Linney kept her pregnancy under wraps, and reportedly hasn't been photographed in public since a red carpet appearance she she was just a few weeks into her pregnancy.
The Daily Mail reports:
"Meanwhile, she gave an interview to Moviefone days before the October 19 release of her film, The Fifth Estate, presumably over the phone since there was no mention of Laura's delicate state."

"But the actress did say she was 'taking a little time off,' which allowed her to binge-watch TV shows."

"Laura innocently said she had no idea what she was going to do in the upcoming months."

"The cagey star said: 'I'm not making plans. I'm trying to clear the slate and give myself a little time to breathe and then we'll see. And then it's the life of an actor -- you never know. So far, so good.'"
Linney and husband Marc Schauer have reportedly named their baby Bennett Armistead Schauer.