Celebaby: Katie Piper Can't Reach Her Toes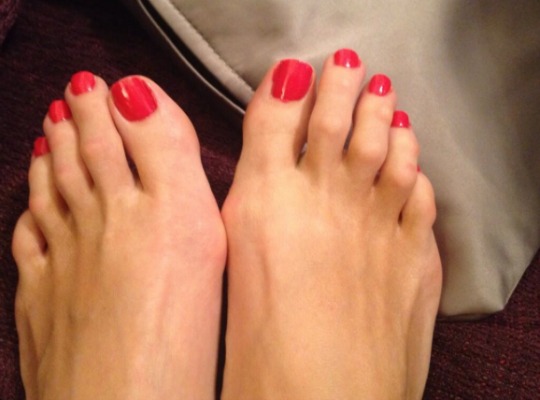 Expectant mum Katie Piper has hit *that* stage of pregnancy, where essential upkeep of your pretty bits becomes virtually impossible, thanks to the blooming bump.
So it's little wonder that painting your toenails is a job that she has outsourced to the proud Dad-to-be.
Katie tweeted:
"Hmmm so my boyfriend is trying to paint my toenails for me, it's not going very well so far!"
She later followed that up with:
"I'm very impressed! Only his first time!"
Yep, we reckon that'll do!
Katie is expecting a baby girl. The Daily Mail reports:
"Showing off her adorable baby bump in an interview with Hello! Magazine: 'This is the start of a whole new life.The other night I was at a charity ball and everyone I met wanted to talk to me about the baby, not about my burns and recovery. I thought, "Hallelujah". Katie said she and her partner James had been sure they were having a boy, and admitted she had worried about having a girl. She said: 'Of course, your main concern is that your baby is forming healthily and everything is progressing as it should."
Congrats, Katie!