Celebaby: Workout Weathergirl And The Next Von Trapps?
In Celebaby today, we look at the UTTER bravery of GMTVs weathergirl Clare Nasir - I'm talking SERIOUS courage here! And Charlotte Church takes the kiddies shopping for musical instruments.
Workout Outdoors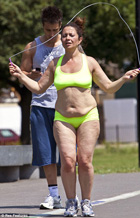 I want to go and buy ALL the copies of the papers with this photo in it and shred them, poor Clare! Imagine having photographs of you looking like that published for all the world to see (which is why I've only put a small one here - was tempted not to add one AT all!).
And yes, I know there's the arguement that if you don't want to be 'papped' looking like this, don't go out looking like it. But come on!
But, on the other hand I want to stand up and cheer on the GMTV weather presenter for having the courage (I won't say guts) to just get out there and reveal to anyone who saw her, or see these photographs, the reality of post-pregnancy bodies.
They are NOT pretty things and my god they take an obscene amount of work to get back in to shape! This just goes to prove the point - there's no super-magic quick-fix methods being employed here, just good old-fashined hard work.  HURRAH!
The Von Church Family...?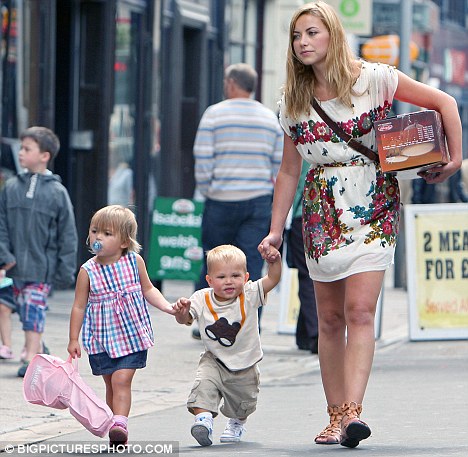 Charlotte Church - I still picture her as that cute little innocent-faced 12-year-old hailed as the 'Voice of an Angel' and there's no denying that the girl can sing!
She has also shown remarkeable resilience in the face of intense media scrutiny over the years.  It's not showing signs of stopping any time soon either with her split from fiancee and father to Ruby (2) and Dexter (18 months), Gavin Henson.
Over the last couple of weeks there've been a fair few pictures in the press showing Charlotte looking tired (well don't we all sometimes!) but the pictures of her shopping with the kiddies for musical instruments, show her looking calm, relaxed and happy just to mooch through town with them.
I wonder if they've inherited their mother's musical gifts and whether we'll be seeing  a family collaboration in years to come?