Celebaby: U-Turn For Natalie Cassidy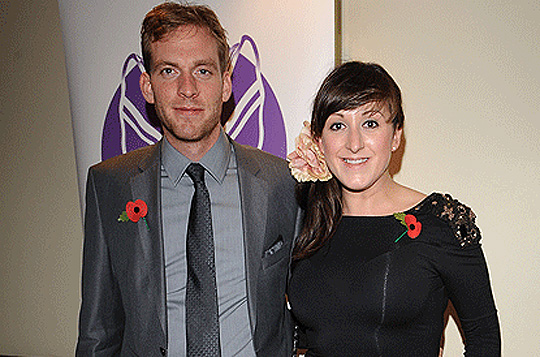 We all know how Natalie Cassidy's life has gone ever since she graced our screens as chubby trumpet player, Sonia, in EastEnders.  She's known just as much for her yo-yoing weight as she is for playing the aforementioned soap character and towards the end of 2010 she had her first baby - Eliza.
Engaged to Eliza's dad, Adam Cottrell, and back to looking fab' after having her daughter, everything looked to be going well for our Nat' - until May of last year when it all went belly-up.
Adam lost the plot and became aggressive during a row at the couple's home and was ultimately charged with two counts of assault by beating and two counts of criminal damage.
The relationship was, understandably OFF!  At the time, Natalie said that Eliza, eight months old at the time, was her main concern and that she had no idea what the future held for herself and Adam, who was sentenced to 120 hours community service and not allowed, under the terms of a restraining order, to contact Natalie.
Almost a year on, Natalie has decided to take Adam back and give him a second chance.  However, not it seems because he's cleaned his act up - he had/has a drinking problem - but because he relapsed and was discovered drunk in a garden.
"He was found…drunk in an old lady's garden. It was a frightening relapse.  He had stopped drinking and thought he could do it on his own – but he can't.  If anything violent were to happen again it would absolutely be it if he went out and had a drink again I would address it.  
I know 100 per cent that if it carries on and he continues doing what he's doing then I know we're going to be very happy."
I know several people who drank far too much on a daily basis, made the choice one day to stop and just DID.  They've been tea-total ever since and I really hope this is the case with Adam for Natalie.  I'd really like to see her faith in Adam justified, rather than thrown back in her face.