Celebaby: Shilpa Shetty Joins The Ranks Of Expectant Mums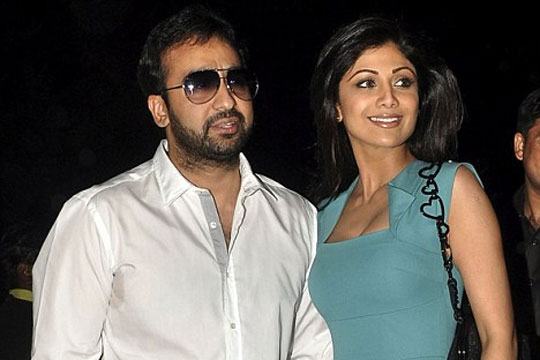 There's lots of little bits and pieces of Celebaby news today ranging from Shilpa Shetty, to Britney Spears, Bernie Ecclestone and Chantelle whatshername moaning about lack of fake tan.
Shilpa Shetty
Shilpa Shetty became to known to most of us when she was in the Big Brother house alongside Jade Goody, you remember?  A storm of bullying and racism brouhaha erupted between them, the flames of which the media were more than happy to flame into epic proportions.
I always thought Shilpa was incredibly dignified throughout; she's beautiful, she's educated and a Bollywood superstar.  Soon she'll be able to add 'mother' to her list of qualifications as she's expecting her first child.
There isn't any official news on the date but she's thought to be in her second trimester and, apparently, suffered a miscarriage earlier this year; fingers crossed all goes well for her this time.
The other bits and pieces
Bernie Ecclestone has been 'in my life' for a long time as my dad works in Formula One; he (Bernie, not my dad) has got the right strops with his daughters for squandering the £3 billion trust fund he set up for them and their children, when/if they have any - which will surprise me because then they won't be the babies any more *pout*
"The idea was that they'd buy super-quality property that would be long-term, for their children and everything else. It didn't happen. They haven't done that. So they've had access to money which they've spent."
Bernie, you should have made them work for pocket money instead! A £3 billion trust fund to play with in your early twenties...that's just asking for 'trouble'...and lots of Ferraris (although I'm a Lamborghini girl myself).
Britney Spears' sons have made a brief appearance with her on stage for the finale of her Femme Fatale (an oxymoron there I feel) show; I wonder if it's surreal for them to see all these people yelling and cheering for their mum..?
Chantelle Houghton - preggars with Alex Reid's baby - should be feeling happier now, last week she was complaining about looking like Casper the Friendly Ghost, due to lack of fake tannage, tweeting:
"Cannot wait until fake bake come to my house on monday, I'm looking very much like casper the friendly ghost right now! #badtimes."
If all went according to plan, she'll have been painted her back to her usual shade of orange, and looking much more like an Oompa Loompa instead pale and ghost-like.