Celebaby: The Rooneys have their hands full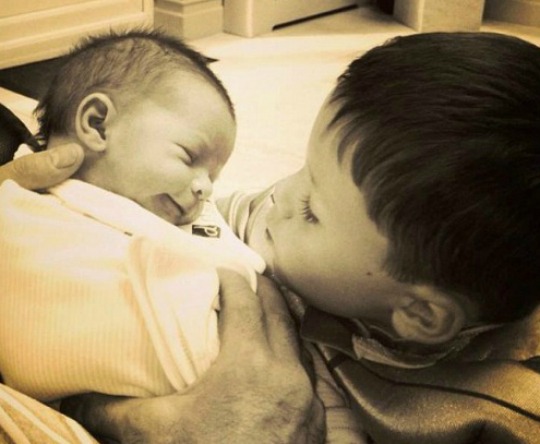 It's not yet two weeks since Coleen Rooney gave birth to her second son, baby Klay, at Liverpool Women's Hospital, but already the WAG and her footballer husband have been papped out and about indulging in a spot of retail therapy.
According to the Daily Mail the couple "whizzed round a men's clothing store in Wilmslow outfitting Wayne with some new clothes, including 'eight pairs of shoes', a source told MailOnline."
And to think women get accused of amassing too many pairs of shoes.
Coleen also took to Facebook to share this touching pic (above) of her little boys, and has been updating her Twitter account with a steady stream of cute baby snaps.
But you'll have to have a peak at the Daily Mail for my favourite snaps of the celeb couple and their brood - I think these pics perfectly encapsulate what it means to be a new parent and find yourself with your hands full!