Celebaby: Imogen Thomas Shows Off 'Vicious' Baby Ariana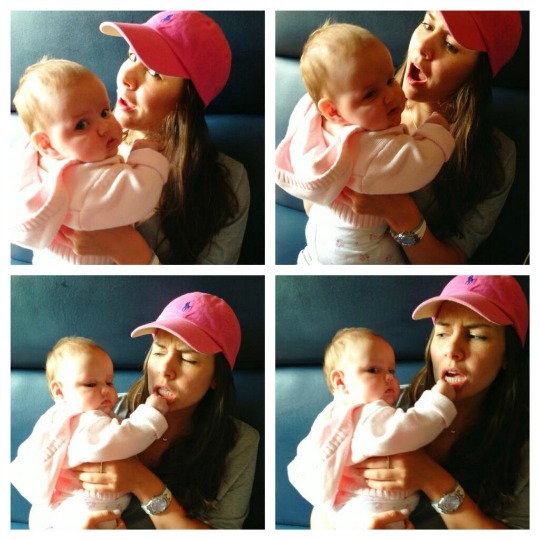 Welsh model and former Big Brother contestant Imogen Thomas gave birth to a baby girl, Ariana, in February this year. This week the new mum opened up during a magazine interview and acknowledged that regaining her pre-baby figure hasn't been easy. Imogen said:
"It's been a struggle, and I did have days when I was so tired I cried."
She also admitted to feeling under pressure to regain her size 10 figure, saying:
"I've been modelling for years and just wanted to get back to it. I was panicking about doing it."
But if the pictures that accompany her interview in Now magazine are anything to go by, all her hard work on the treadmill has been paying off.
Imogen also posted these cute pictures of mother and daughter on her Twitter page, adding:
"Ariana in a vicious mood today hair and lips have had it."