Celebaby: At Least We Know It's A Boy Now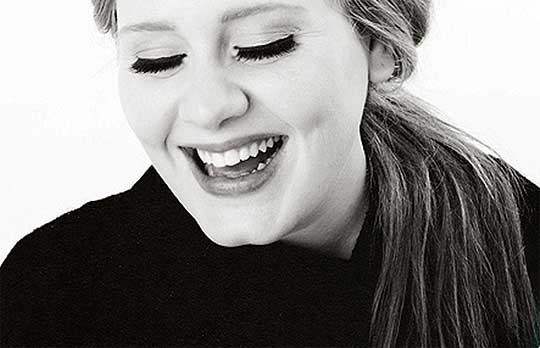 Adele's over in the States, collecting awards for her Skyfall song (I thought it was a bit boring, frankly, and can't see what all the fuss is about!) and was asked on the red carpet, what her baby's name was.
Up to this point, all we know is the baby was born in October and rumour said that it was a boy - but there'd been no official word confirming his gender at all.  Anyway, in response to the name question, Adele had this to say:
"It's too personal and intimate,  I'm not ready [to tell everyone]."  
She did take a tiny baby step forward as far as sharing information goes, in revealing, "I just call him 'little peanut'".  So now we know that he is definitely a he!  Now about this personal and intimate detail: to me, his nickname IS the personal and intimate detail - what do you think?
The nicknames I have for my children are personal and between us - I don't mind the world knowing that my daughter's name is Elise, very few people know that I have a special name for her that only I use (and she'd kill me if I told you what it was too!).
Do you remember when Michael Jackson had the kids wear masks and veils when they were small?  I wouldn't be surprised if Adele went down the same road - the more fuss you make, and the longer you leave it, the more the papparazo picture price tag goes up and measures required to stay hidden become more drastic.
Maybe she's just hoping everyone will get bored and move on...well, I'm already most of the way there *yawn*