Celebaby: All Is Belle for Holly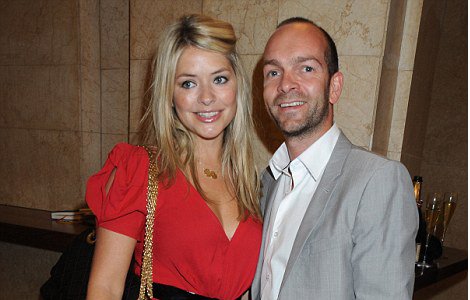 After spending much of last week in 'labour' (sort of) Holly Willoughby is now the proud mummy of a new baby girl.
Belle Baldwin obviously didn't want to wait any longer and made her debut a month early, and despite being early she weighed a pretty respectable 5lbs and 2ozs.
Holly's agent released a statement shortly after Belle's arrival (SUCH a pretty name) saying, "'Holly and Dan want to thank everyone for their support. They are both thrilled and feel very lucky and can't wait for their son Harry to meet his little sister Belle."
Holly took to Twitter herself a little later, posting this...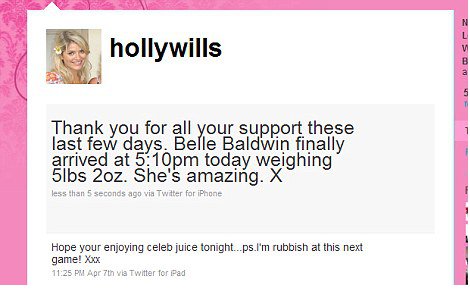 The rest of the Twitterati then came out in full force - Myleene Klass, Fearne Cotton and of course Holly's co-host on This Morning, Philip Schofield.
One thing's for certain, this is one celebrity baby we will get to hear ALL about in minute detail for a long time to come.
I'm thrilled that another celebrity baby has made it safely into the world - now WHEN are these two Carey twins going to put in an appearance!??