Celebaby: Baby Number One For Drew Barrymore?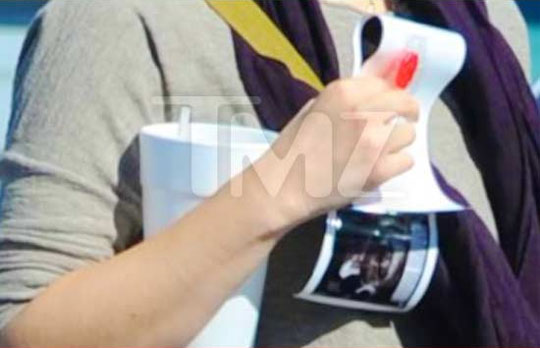 Whilst we wait for Jessica Simpson, Jennifer Garner and Hilary Duff to have their babies, here are some bits and pieces of Celebaby news...
Is Drew Barrymore Expecting?
American 'news' website TMZ has published photographs of Drew Barrymore walking back to her car from visiting a doctor, with her fiancee, Will Koppelman who recently proposed, holding what looks like scan pictures.
As a result the rumour mill has launched into action and are asking the question: Is Drew Barrymore pregnant?
If she is, it will be her first baby and although her 'people' have been asked to clarify the situation, they aren't spilling any beans so we'll just have to wait and see!
Kardashian and Ellis-Bextor
If you're a Kardashian fan then you'll be interested to know that Kourtney has confirmed she's expecting a little girl; she made this latest baby revelation to E! News, "We feel so blessed to be having a little girl and to be able to share this new experience with Mason."  Mason is Kourtney's two-year-old son.
Sophie Ellis-Bextor is preggars and looked amazing in the long silver dress she wore to the Burberry show for London Fashion Week.  Just before she left for the show, her three-year-old son asked whether she was wearing it because she was getting married; that's just cute!
This will be Sophie and hubby's third child together and she'll be watched very closely as her due date approaches.  Sophie developed pre-eclampsia in the latter stages of her pregnancy with Sonny (her eldest child, now seven) causing him to be delivered eight weeks early by c-section; Kit, her three-year-old son was also early to the tune of nine weeks!
This new Ellis-Bextor baby is due in the Spring, so keep your fingers crossed that all goes well and for a safe arrival.