Celebaby: A Baby For Beyonce?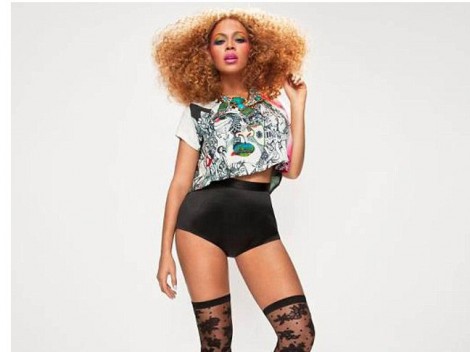 S t i l l waiting for the arrival of Mel B's little Spice bundle - I wonder if we've got another Pink scenario on our hands where reports of 'any day now' actually turned out to be at least another month!
So, again, in the meantime...
Beyonce
There have probably been more 'Beyonce's pregnant!' rumours and false reports than the hot dinners that you, and me, have eaten combined.
So whether or not this turns out to be another one is anyone's guess.
She's recently been reported as saying she's ready to settle down and focus on her marriage and starting a family with hubby, Jay- Z.  Here's what she said during an interview, with US Style,  to promote her new fashion range:
"When you're young -18 or 19 - you have the energy and drive. That's the time to work as hard as you can.
Now I'm a woman, and because I gave it my all, I can focus on my marriage. I can decide I want to have kids. I can be the mother I want to be and dedicate myself to my children."
What do you think?
I don't think it's a sign that she's going to be making any baby announcements anytime soon; it just sounds like someone who's got their head screwed on, despite living in a screwed up industry, and isn't in any rush to go forth and multiply!
Whilst it seems that Beyonce has her head screwed on when it comes to her career, family and business, I really don't think the same can be said for her fashion line - I've seen some of it and all I can say is, "Really?  Are you kidding...?"
I'm no fan of celebrity clothing ranges but at least most of them, including Victoria Beckham's, could be worn in public without running the risk of someone asking whether you got dressed in the dark!