Celebaby: Anna Faris Tweets Cute Baby Snap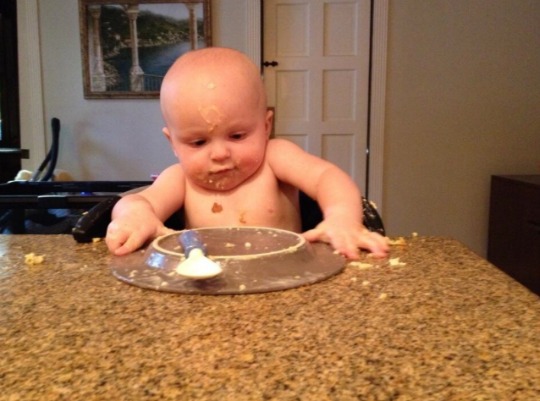 Anna Faris recently tweeted this adorable snap of her son feeding himself. At least that's what she claimed was going on - but it looks to me more like he's re-decorating the kitchen. With breakfast cereal.
Along with the pic she wrote:
"So awesome my child can feed himself - now I can go back to bed."
The American actress and singer is best known for her roles in the Scary Movie film series. She is married to Chris Pratt and the couple's little boy was born in August 2012.
Faris is also currently starring in a TV comedy called Mom, which she recently admitted she was drawn to following the birth of her first child.
"I have a son," she reportedly told US magazine. "I was sort of thinking, 'You know, maybe I'll just let my husband work, and I'll just laze around, sit by the pool. Different priorities."
She added:
"I had left the [Mom] script on the kitchen counter, and my husband picked it up. And he read the first page, and he said, 'Whatever you're doing, put it down right now.' He's like, 'This is you.' And it felt like that."