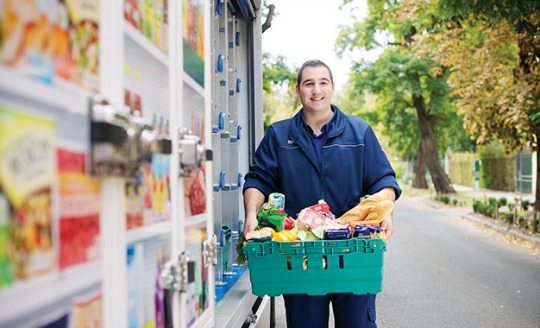 We have a voucher code for you that could save you so much money and hassle on your grocery shopping. You can get a great big 50% off Tesco Delivery Saver schemes when you use the voucher code .  That means that you could get all your groceries delivered for a tiny £1.50 per month on the Midweek Plan, or just £3 any day with the Anytime Plan. Considering a weekend delivery slot can be up to £5 you can save a whopping amount by signing up.
Click here to check out the Tesco Delivery Saver scheme*
Discount: 50% off delivery saver schemes
T&Cs: New customers only, click here for full T&Cs*
Expires: 21st June 2015
Code:
I have a Tesco Delivery Saver Plan and I have to say that it's fantastic. I have the Anytime Plan, so that means you can get unlimited deliveries on any day of the week, and as long as each one is over the £25 minimum you don't have to pay anything other than your monthly fee!
You also get free delivery on Tesco Direct and F&F Clothing when you spend £10, and free delivery on Wine By The Case. The best thing is the priority slots for Christmas deliveries though, as for the last two years we have managed to avoid the supermarket and the fights over sprouts and turkeys.
You can place an order in the evening and get it the next morning if you want (I get hubby to do it when the kids are in bed and I'm working).  The customer service is outstanding (unlike Tesco Direct) and they have a no quibble refund policy too, which I have used myself. They will even bring the groceries in to your kitchen if you want them to.
If I sound extra enthusiastic about this then it's because I am. I don't have to drag the kids round the supermarket or deal with pester power, and it saves me money on those impulse buys as well - my toddler likes to pick up anything he can reach and chuck it in the trolley.
You have another two weeks to use this 50% off Tesco Groceries Voucher Code, and you can find this along with tons of other codes to save you money in our voucher section.