Childrenswear Sale: Items From £1 @ H&M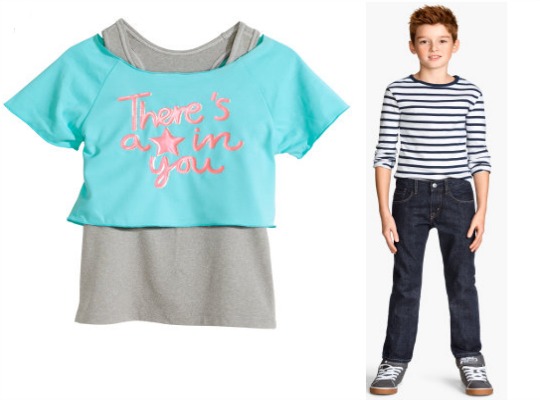 It won't take you long to suss out that I am a huge H&M fan. It's their Childrenswear, it's cheap, fashionable and so cool even the kids want to wear it. I think the whole High Street could learn a thing or two from them. I do have one criticism and that's their delivery is too slow. It's because your order comes from their warehouse in Sweden. Their sale is on just now and Children's items start from just £1, so get over there now. It's worth remembering that they only fulfil orders of £6 and over.
The choice of bargains is huge so get your debit card out and look at these: Turquoise Dance Top* was £7.99 now £2, Linen Blend Trousers* was £5.99 now £3, Slim Jeans* was £5.99 now £3, Patterned Jersey Top* was £3.99 now £2 and Circular Skirt* now £2.
As you can see, the clothes in the sale are dirt cheap so you can kit out all of the kids in one go.
To have your Childrenswear Sale bargains delivered, it'll cost you £3.90 and we are still waiting for H&M to announce that they are going to offer Click and Collect. We live in hope.