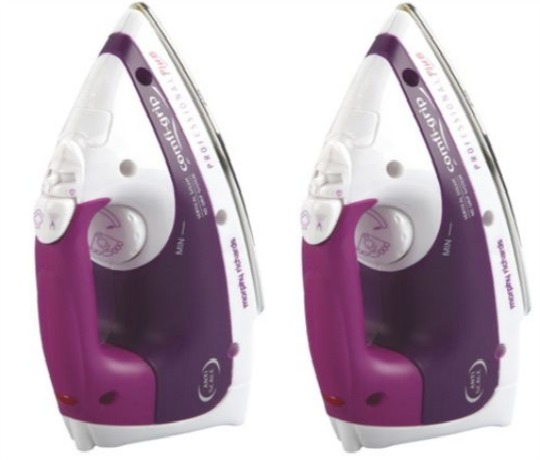 When it comes to roleplay toys I just adore when they are shrunk down like-for-like replicas of the grown-up version. This Casdon Morphy Richards Play Iron looks every bit the real deal. So much so that I had to take a double take when I saw this at it's current price. It's now only £2.99 from Tesco Direct which make it's a great purchase for those little kiddies with a few Christmas pennies to spend.
As much as the Casdon Morphy Richards Play Iron looks like the real thing, it is absolutely safe, it doesn't get hot and it doesn't have a long cable. The knobs and buttons are workable, twist and press. Check out the reviews, it's liked!
This is hands down the cheapest play iron I have ever seen, plus it looks real! I really champion roleplay toys like this play iron, because they teach the kids that it's not all glam being a mummy or a daddy. You know standing there baking and cooking! I jest, I jest! Seriously, kids love to mimic their parents no matter what the task is.
You can Click and Collect the Casdon Morphy Richards Play Iron from your local Tesco for FREE or pay £3 to have it delivered.