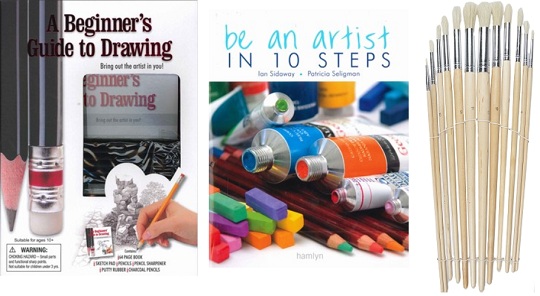 Normally I go for the online promotional codes. You save money and don't have to leave the comfort of your own home. But sometimes a printable voucher comes along that's just too handy to pass up. Like this The Works promotional code. It will get you 20% off instore. The Works is a chain of stores that sell a lot of the basic craft supplies you'll find you need to keep in stock as a parent. I find their prices reasonable, and often items can be cheaper than even in the pound store.
Click here for your The Works promotional code printable voucher
Discount: 20%
Promotional code: printable voucher click on link above
Expires: 26th February 2012
To use this promotional code, click on the link above and print out the voucher. According to the Terms and Conditions, you can also use it in The Works Outlet and Banana Book stores. There's nothing in the T&Cs to say you can't use it on sale items. It can't be used online though.
I visit The Works for its range of arts and crafts items. However it also sells lots of books, plus toys, gifts, and stationery.
Thanks to cuzzy at HUKD!