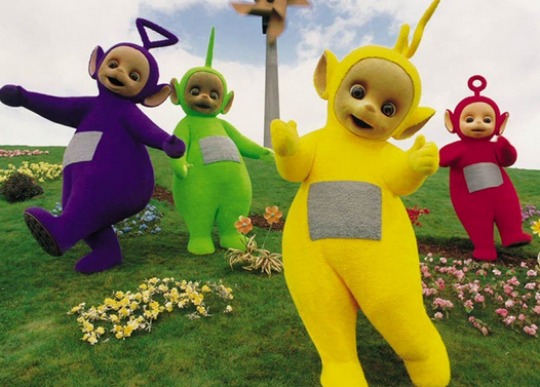 The children's BBC series Teletubbies was hugely popular when it ran from 1997 to 2001, and is still repeated now, but CBeebies are making a new version. The "reboot" of the toddler favourite will be shown later this year, and the BBC have today revealed who will be taking on the voices of the characters.
Jane Horrocks will be providing voice on the Tubby Phone, and Jim Broadbent and Fearne Cotton will have their voices projecting through voice trumpets popping out of the ground. There are also voice roles for actors Daniel Rigby and Antonia Thomas.
Details of the show are still to be revealed, but of there are to be voice trumpets and tubby phones it does sound like it's staying true to the original and just updating it for a new audience. When you watch it with your children today it's only the live action segments that you see on their telly tummies that seem dated, and more because of the fashions and hairstyles than anything - the rest of the show seems timeless.
The original creator Anne Wood, who is also responsible for In The Night Garden and the new  Twirlywoos, has said that it makes her sad when an old show gets updated and she is not involved in this new version. If you know the Teletubbies from the first time round how do you think a new generation of toddlers will react to it, and does it really need updating?