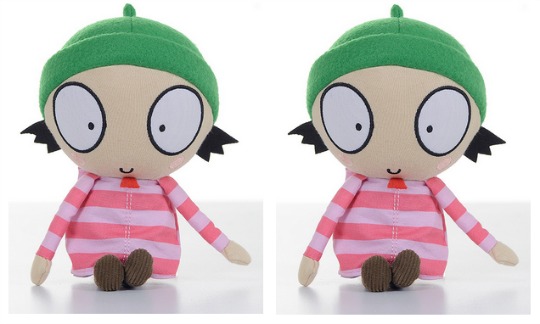 These cute Sarah Soft Toy from the wonderful CBeebies cartoon Sarah and Duck has been reduced at the BBC Shop from £6.99 down to £4.99, and delivery is free as well. This is the cheapest by a long way, and a lovely gift for young fans of the show.
She is a small doll that says "Come on, Duck" when you squeeze her tummy, and that's about all there is in the description I'm afraid!If you want to get the matching Duck with sounds as well then he is still £6.99, but is currently out of stock.
If your children are fans of Sarah and Duck then there are a few other items for sale at the BBC shop, including DVDs from £5.99 and the Large Duck Soft Toy. All have free standard delivery included. I think my youngest would love Duck, he's very partial to ducks in general, but this one in particular.