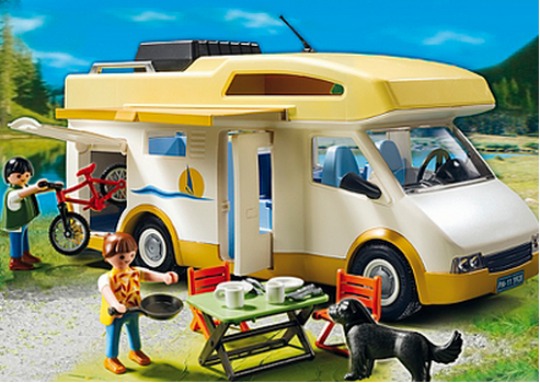 Just came into stock online-Go, Go, Go!!
Now and then, we come across a bargain that is both online and instore. This Playmobil Camper Van set is reduced to £10 from £23, so that's a massive £13 saving. It has completely sold out online, but it is available instore for this price. It is a nationwide reduction, so nip down to your local Asda and see if they have any left in stock. This is a GOOD price for this.
With the Playmobil Camper Van, you get two Playmobil figures, a dog, a bike and camping equipment. On the back of the camper van is a bike rack and to the side you can pull out the awning. How smart! This will certainly keep little ones amused for a good while.
This looks fantastic for only £10, and we have had reports that it has been found all over the UK at this tiny price. Why not grab a couple to put by for Christmas gifts?
I have always fancied a Camper Van, but this will probably be the only one I can afford! Let us know if you manage to grab one, down at your local Asda store.
Thanks to sarahzoehills @ HUKD