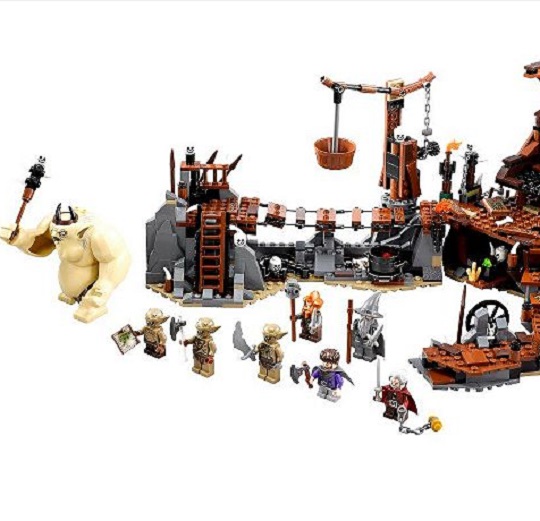 Asda has put quite a few of the Lego sets they have in the Hobbit series on sale and this one is particularly noteworthy as the price drop is enormous. Originally on sale for £79.99, this set is now down to £50 which is a superb saving of £29.99.
The goblins have captured the heroic dwarves and imprisoned them deep within their filthy caves. Help Gandalf the Grey sneak past the Goblin King and set them free. The set allows kids to discover the cave's functions, secrets and hidden treasures as they fight their way to freedom. They can fire the catapult, collapse the rope bridge, lift the bucket crane, tip the ladder and find the map.
They can defeat the Goblin King and find freedom with this ultra-cool Lego set that includes a throne with a secret trap feature. The set comes with Gandalf the Grey and seven minifigures such as Dori, Ori, Goblin scribe, two Goblin soldiers and the Goblin King.