LEGO Catwoman Set £7.19 @ Amazon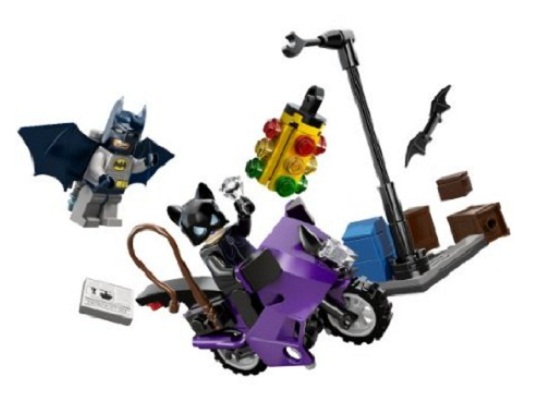 Both Amazon and Play have reduced the price on the Lego Superheroes Catwoman kit from £11.99 to £7.19 and both offer free delivery. Choose whichever you like dealing with the most, and grab their special offer to take home for your kids or as an early Christmas preparation gift.
The Lego Catwoman set includes two minifigures – Batman and Catwoman – as well as the Catwoman Catcycle, traffic lights, a whip, a Batarang, newspapers and cardboard boxes. So far the table of contents is making me wonder what on Earth you're supposed to get up to here!
You have to hit the traffic lights before Catwoman escapes as she's just robbed the museum of its famous diamond. She is making her getaway on the Catcycle and you, as Batman, must stop her from getting away. He even gets a jetpack, which is rather cool. The set has 89 pieces and would make an awesome Christmas present.
Thanks to botchy1 at HUKD!