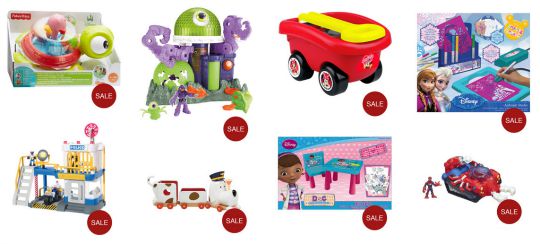 This is a glitch guys so be quick! Very have a selection of toys that were £25 each, and 2 for £40 BUT several of those have been reduced in price and the £10 for the 2 for £40 promotion is still being removed at the till.
If that sounds complicated, what it means is that instead of 2 for £40 some of the toys are working out at 2 for £20, £24, £26 and so on. Here's what we have found:
You don't have to buy two the same for the glitch to work, and you can mix the reduced price items with the ones that are still £25 like the Marvel and Imaginext toy
Just add any two from the 2 for £40 offer and whatever the total of the two toys comes too a further £10 will come off at the shopping basket stage as a discount.
Better be quick as this could be pulled at any time!
Thanks to ewan231210 @ HUKD