25% Off Monster High @ Tesco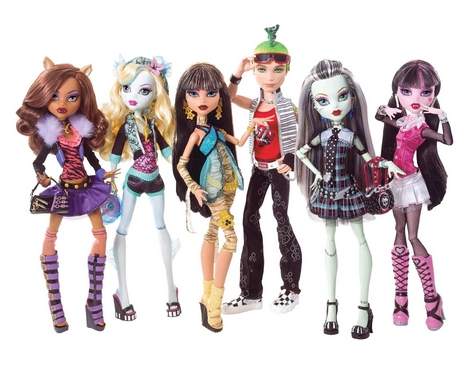 If you have a Monster High fan in your family, then get yourself over to Tesco and see whether or not there are some Monster High bits and pieces they'd like - there's currently a 25% discount on selected items.
You have to have children of a certain age to have even the vaguest clue about Monster High.  A quick bit of Googling (what did we do pre-Google?!) will reveal that they are a cast of characters created by toy giant, Mattel.
They are the offspring, or descendants, of various well-known characters from horror stories, such as Dracula, Medusa, the Creature from the Black Lagoon, Werewolves and Zombies.
The age guidance is six years plus and as my youngest son is almost seven, I haven't had much exposure to anything Monster High - I'm not sure it's a really a boy thing.  However, I do know it's very popular so the various Monster High items are bound to go out of stock pretty quickly.
You can arrange to collect your Monster High haul from your local Tesco store, or you can pay an extra £3 if you really can't get yourself there, or perhaps just can't be bothered!
Thanks to HankScorpio1976 at HUKD